«With the official inauguration of the European Center for Quantum Sciences, we have reached a very important milestone that clearly puts the University of Strasbourg on the map for its research and education in quantum sciences. Across the whole Strasbourg campus and at CESQ in particular we have an extremely talented and enthusiastic group of international researchers and students that are actively developing and pursuing new and exciting research directions. We are very confident that the center will become a key hub for quantum science and technologies in the region and more broadly in the coming years. We are very grateful for the support received so far from the University, the CNRS (our tutelles) and partners in the Strasbourg Eurometropole and the Grand Est Region for making it possible.»
Prof. Guido Pupillo, Director of CESQ.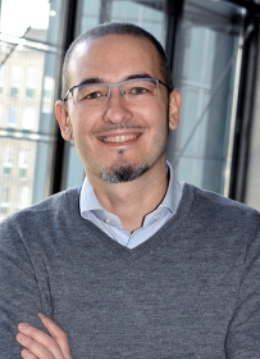 A brand new Campus in Strasbourg
CESQ is located in a brand new building (opened in 2022) in Strasbourg. Our center features a collaborative open work environment with ample lab and office spaces.
Embedded in the heart of the Cronenbourg campus, we host both senior and junior researchers from the University of Strasbourg and the CNRS with an interdisciplinary research background. In an intersectoral approach we collaborate with industry partners and provide a thriving ecosystem for quantum start-ups.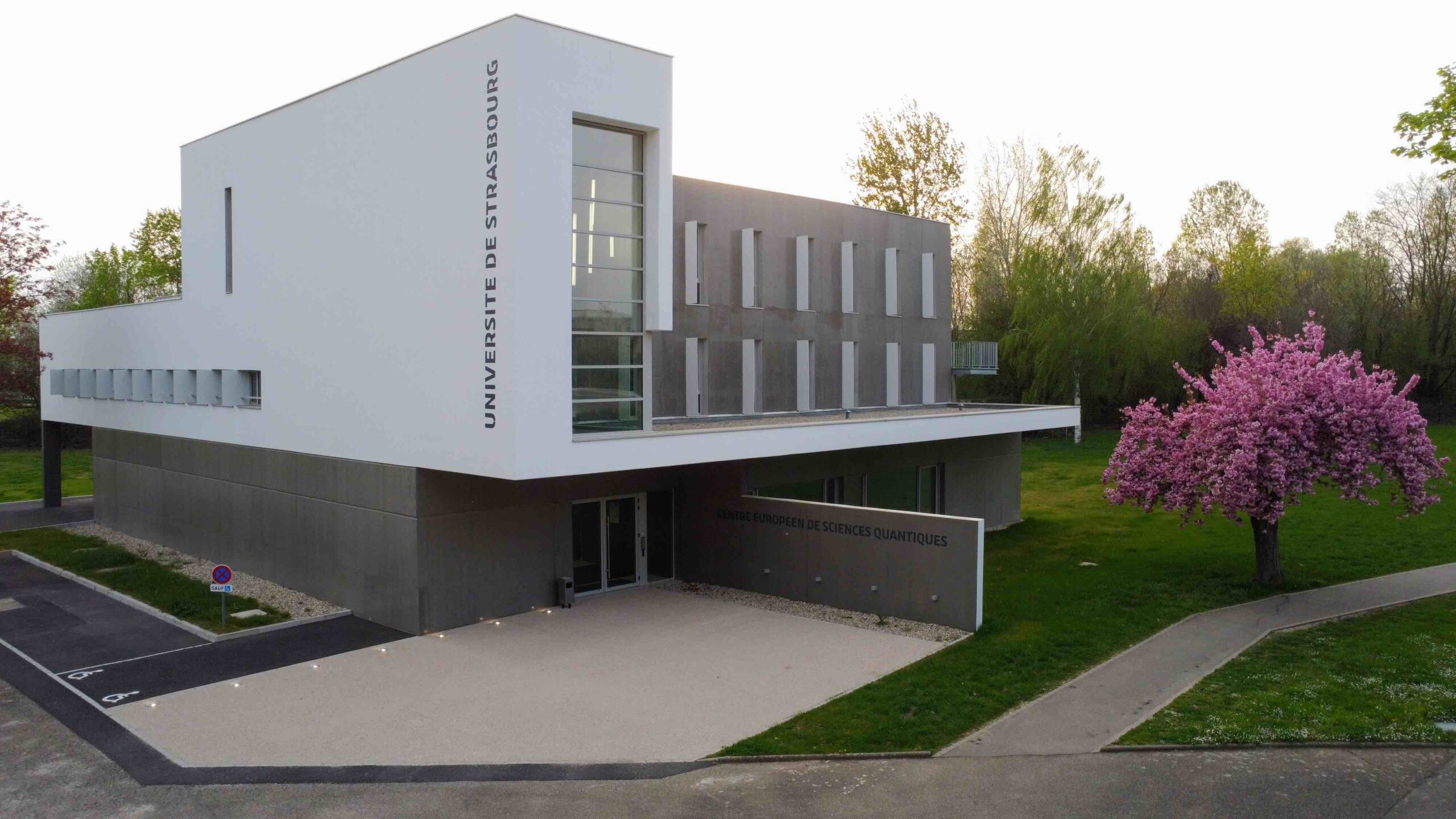 Directions:
CESQ is located at the Cronenbourg CNRS Campus in building 120.
Postal address: .
CESQ ISIS – UMR 7006
Campus CNRS, Bât. 120
23 RUE DU LOESS
CS 94048
67034 STRASBOURG CEDEX 2
From airport
You can take the shuttle-train to go to Strasbourg. The shuttle leaves the airport every 15 minutes and takes you to the central train station in 9 minutes, then take the BUS G (direction "Espace Europeen de l'entreprise") till station ARAGO. You will see the CNRS Campus buildings it the background on your left.
From train station
Take the BUS G (direction "Espace Europeen de l'entreprise") in front of the station till station ARAGO (this is the fastest way).
From Strasbourg city center
In any area in Strasbourg go to a tram station, take the tram A (direction "Parc des sports") or D ("Poteries") till station ROTONDE, then go on by bus line 19 and go out when you reach Place de Haldenbourg.
From the central train station, take the BUS G (direction "Espace Europeen de l'entreprise") till station ARAGO.
By car
– From PARIS please take AUTOROUTE A4 (motorway A4)
– From LYON take AUTOROUTE A35 and highway N83
– From the STRASBOURG-ENTZHEIM International Airport take the A35 towards STRASBOURG
– When you reach STRASBOURG, take sortie (exit) CRONENBOURG, after the access road please turn left, drive straight ahead, continue along the cemetery taking direction MITTELHAUSBERGEN
– About 500m after the railway bridge, take the third road on your right, you will see a road sign written Campus de Cronenbourg, rue du Loess
– Go on straight ahead and ask at the reception desk if necessary